The last time I was in Alexandria, VA I had decided to opt-out of renting a car and see what would happen if I could Uber everywhere. It was fabulous. The app was easy to use, the drivers were very friendly and over the 4 days it was less expensive than renting a car.
One night I wasn't feeling very energized to walk around so I decided to order some Chinese food. My first thought was that based on my experience not all Chinese restaurants delivered the same quality in food. I had very little knowledge about the areas Chinese restaurants and did not have my typical local social network to draw upon to get some advice.
I immediately opened the Yelp app and entered in my address and saw the following "The Best 10 Chinese Restaurants" in Alexandria, VA.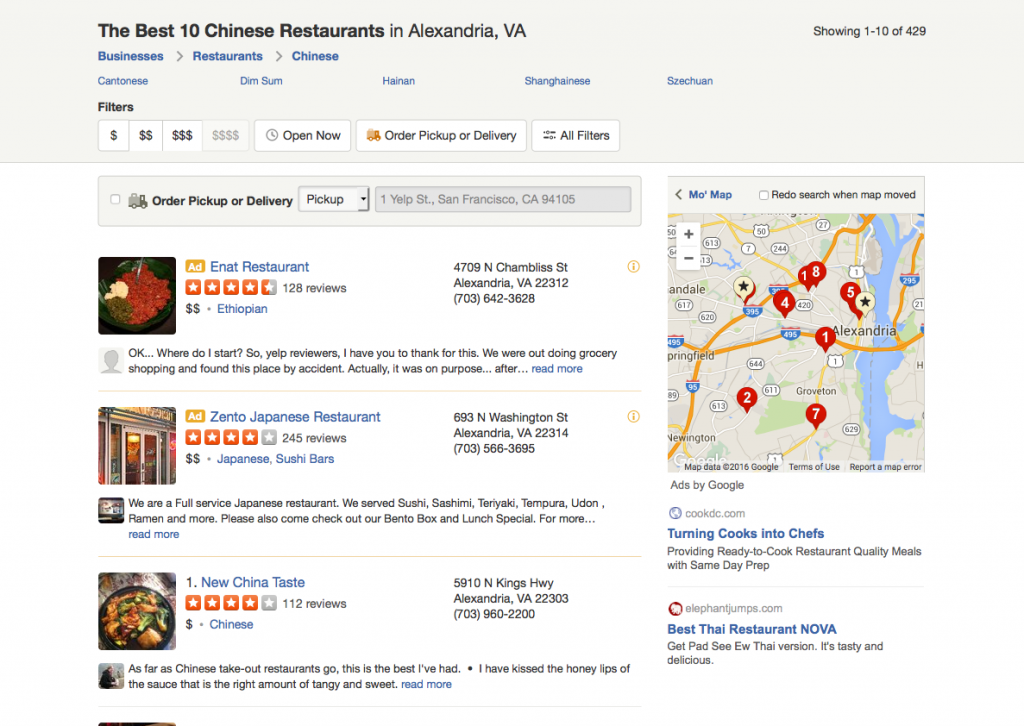 The 2 advertisements at the top happened to be outside the category I was looking for (Chinese) so I immediately selected the #1 selection.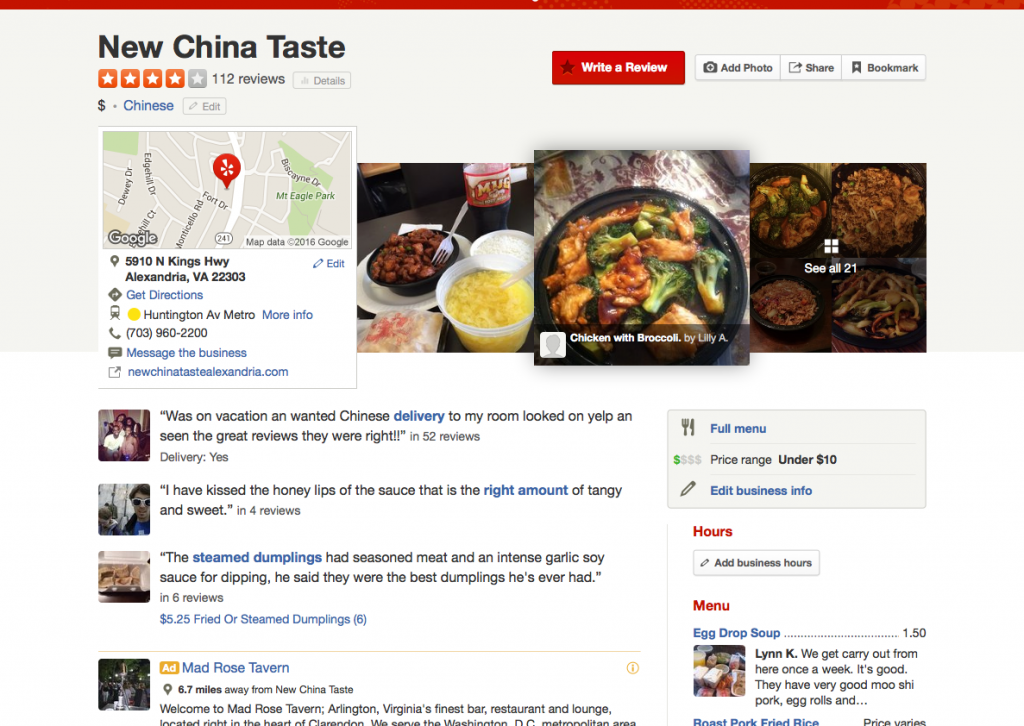 With 4 stars and 112 people giving me stories about their experiences did I really have to look much further?
As someone who likes to get data from multiple reference points I did look further and found a place on page 4 ranked #33 in the category with 3 stars and 180 reviews.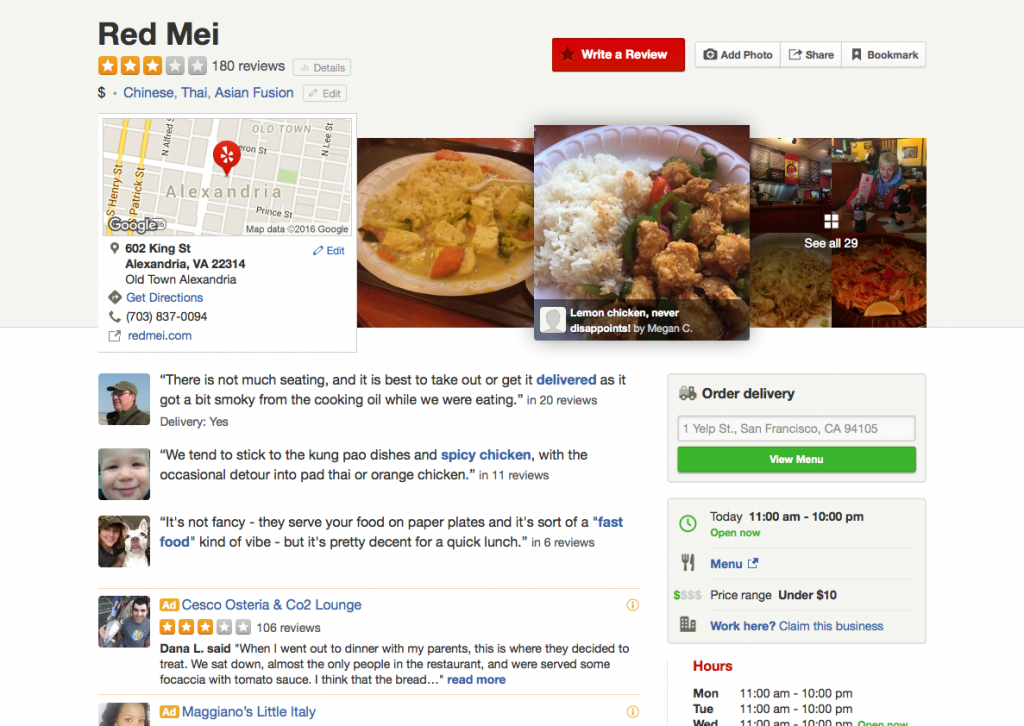 While this restaurant may be a local gem, what chance do you give it being on page 4 with only 3-stars? As a traveler I wouldn't take a chance with anyone on page 2 much less on page 4 and a whole star less than the top selection. In the end, the food was delicious and I lived to tell about it.
Do you think people select a doctor or dentist in a different way?
Most people already have their hesitations about going to a medical practice. Most often times they are in pain or have some fear about their health that needs a resolution.
Do you think people are scrolling to page 4 and picking the doctor or dentist with only 3 stars?
The data says no. A not-so-surprising additional 37% of people will select a 4-star business compared to a 3-star business.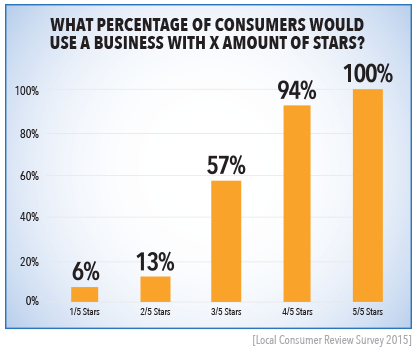 If your practice is sitting around 3 stars then you need to start taking action today. The health of your practice is at risk.
Give us a call today: 844-463-8663