How do I claim my Yelp page?
New patients are the life blood of any medical practice. Whether you're a dentist or an ob/gyn, you need to pay attention to Yelp. The best first step to taking proactive management of your 5-star reviews is to claim your yelp business page.
How-to Guide to Claiming Your Yelp Profile
Step 1: Start the Process of Claiming Your Yelp Business Page
Visit Yelp and search for your practice. Note: You might want to try searching for your doctor's names as well to check to see if they have pages of their own. Click on the "Claim your business."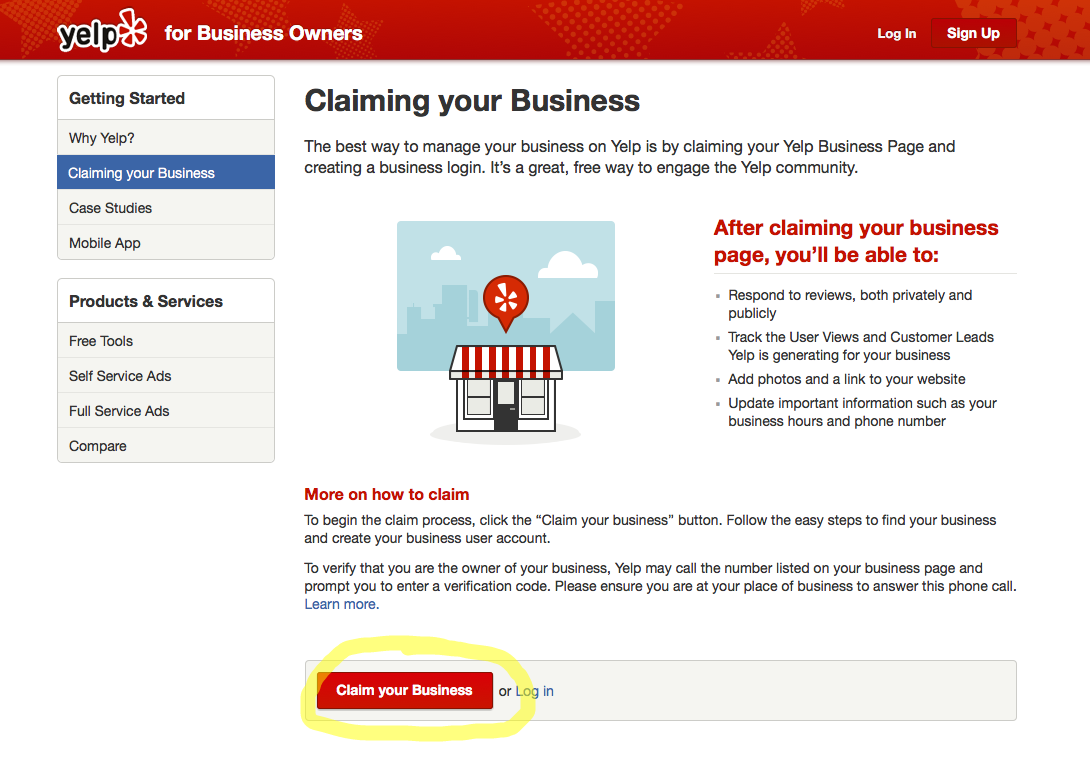 Click here to open window: https://biz.yelp.com/support/claiming and click on "Claim your Business" (above).
Step 2: Find Your Practice on Yelp
You will need to enter your practice name and address, city, state or zip. You may want to enter the city to make sure there are no duplicates of your practice as well as to make sure Yelp as the correct address for your practice.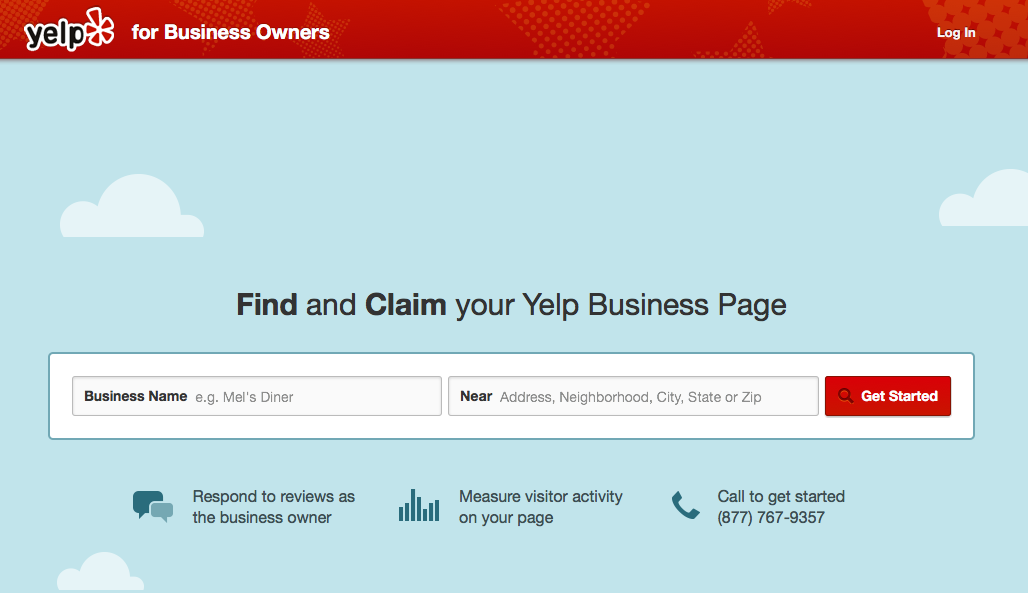 Step 3: Identify Your Page on Yelp
Yelp will search its database based on the information you provided. If you see your practice listed in the results, click on "Claim this business." If it says "Already claimed" next to your practice that means that someone in your practice already has claimed your business and you will need to login with specific account information to access your management page.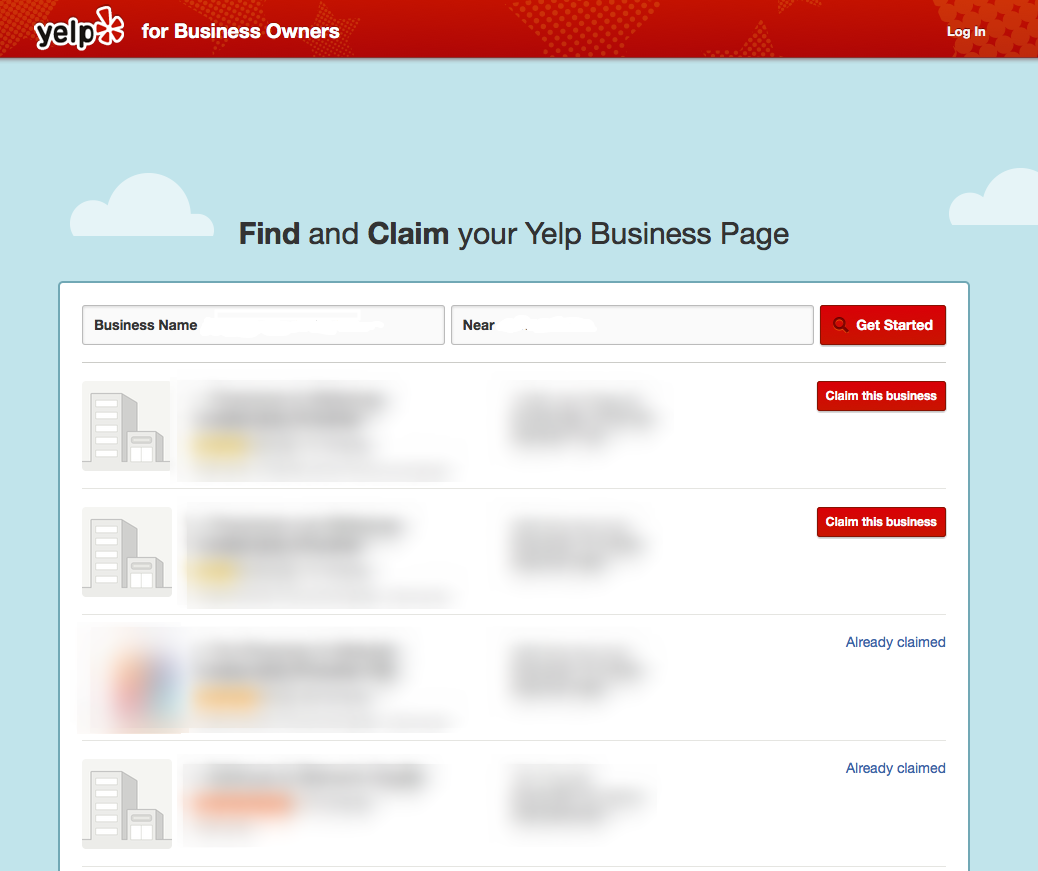 If you're practice is not listed on Yelp then you will scroll to the bottom of the page and you will see a link "Add your business to Yelp"


You will be directed to the following page.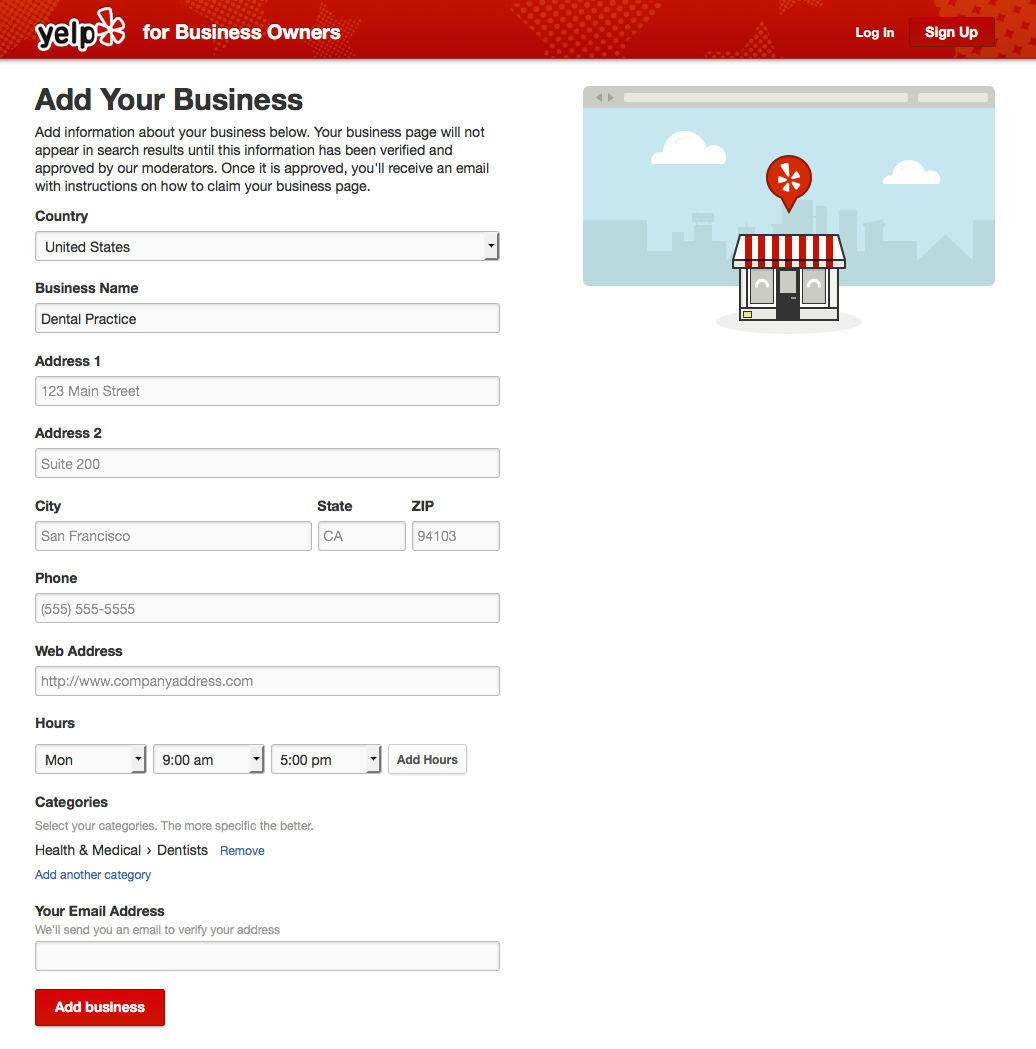 Yelp will want to confirm you are a real person by sending you a confirmation email to the address you provided.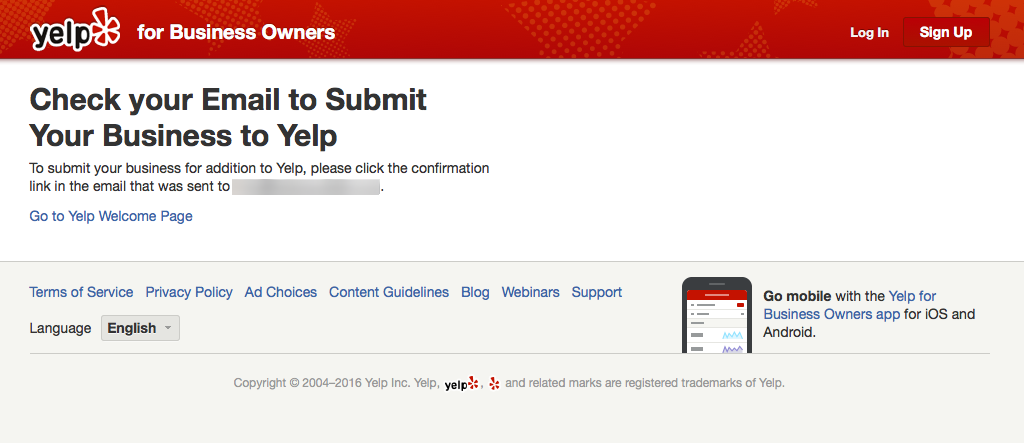 Click on the "confirm email address" and you will be notified as soon as Yelp as approved your page for publication.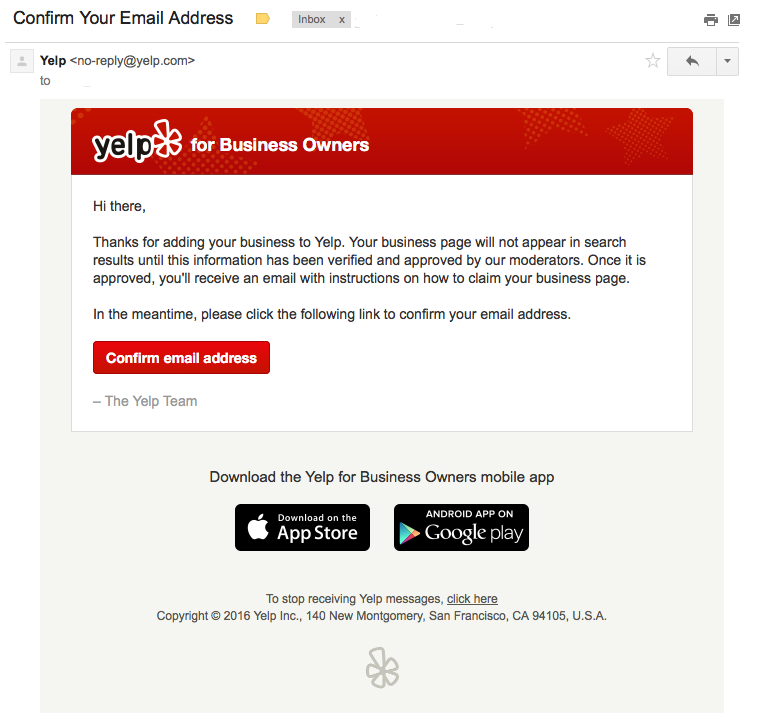 That's all you have to do to claim your Yelp profile page.